In honor of surpassing the halfway point of #NaNoWriMo this week, I'm sharing what inspired my in-progress novel.
My project, tentatively titled "A Fierce Debt," is a new adult Robinhood-inspired fantasy romance taking place in a setting similar to the Scottish Highlands. Think if Robinhood was Gaelic and even more morally grey than he is already and if Maid Marian is a feminist. There's a slow-burn romance, lots of adventure and wise-cracking bandits.
On to the inspo.
I chose a setting based off of the Scottish Highlands in honor of my Gaelic heritage. While I've yet to visit Scotland, I visited Ireland a few years back and loved it. One of my favorite book series of all time takes place in Dublin and the surrounding regions, and a lot of the lore included in the world-building for the series comes from Gaelic folklore. Think druids and fae.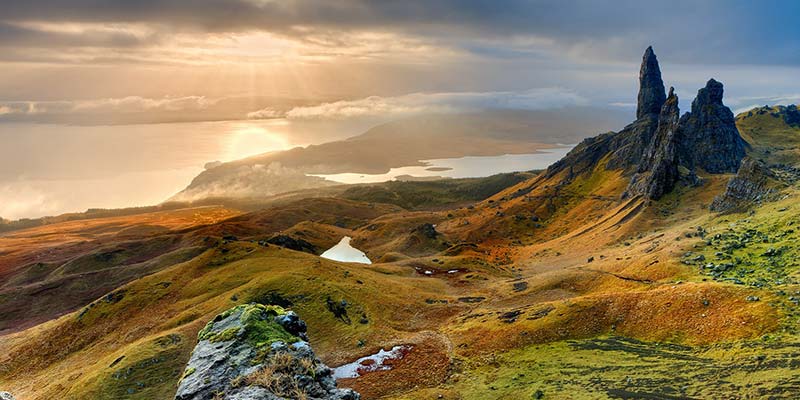 I knew I wanted elements like that in my book, but I liked the idea of a world that teeters on the edge of fantasy. While "A Fierce Debt" takes place in an imagined world, the setting is a realistic one.
I also have always had a weak spot for Highland warrior-type romances (think muscles and kilts on the cover) but the insane Alpha-ness of the main men sometimes rubbed me the wrong way. I LOVE morally grey love interests, don't get me wrong, but I wanted to write a romance and relationship that focuses on personality over lust. I also wanted to write a relationship that has obvious consent.
Lastly, my MC, Aislinn, is meant to be a tribute to all the strong women I know, especially the women I met earlier this fall at the Kansas Outdoors Women conference. Like every woman I met there, Aislinn is curious, self-sufficient and full of depth. Using books, she taught herself how to forage and uses her knowledge to help others. She loves to teach and learn. Despite challenges from her town's societal pressures, she adamantly pursues her own feminist agenda.
If this all sounds interesting to you, keep checking back here on the blog for my updates about my project in the coming months. I'm planning on taking a longer break from writing after this month ends.